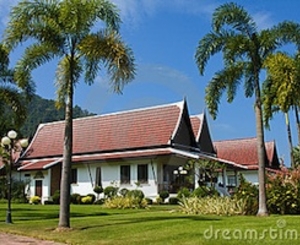 Investors who are thinking of purchasing a property overseas in 2013 should look at Thailand, Brazil or the United States. These countries are showing great promise when it comes to returns, one investment and real estate consultant claims.
Distressed markets in Florida, Detroit, Atlanta and Cleveland, and emerging markets in Pattaya in Thailand and in Brazil, are offering excellent rental returns and positive price appreciation, according to Crystal Investment and Real Estate.
"Due to the existing well developed and immense infrastructure in the US, which will help in the recovery of these areas, the distressed markets in these US states offer safer and more tangible investments as people are buying existing properties, all with existing tenants and all completely refurbished," says Luke Smith, the managing director of Crystal Investment and Real Estate, talking about the property market in the United States. "Here, it is a question of 'when' and not 'if' these markets will improve again."
Smith was also quick to praise the emerging markets in Thailand and Brazil, both of which have experienced booming tourism numbers and increased investment over the course of the last few years. Smith says that the prices of properties in Brazil continue to be at a significantly less expensive point than is the case in Western Europe, and that Crystal Investment and Real Estate is confident that the country is likely to continue to provide terrific opportunities for investors for several years to come.
Smith points out that the government in Thailand is getting rid of red tape in order to allow foreign nationals to become property owners, and for the first time to be able to invest in the east side. He noted that tourists have recognized that Pattaya is a cheap place to travel to.