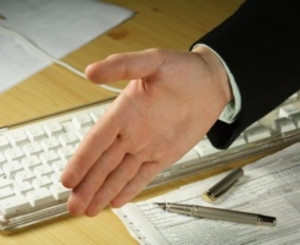 An executive connected to the owners of Las Olas Riverfront has confirmed that his group is in discussions with All Aboard Florida with regards to placing a station on the site.
"We have had numerous discussions with them," says Dev Motwani, the CFO and president of Merrimac Ventures, which is one of a group of investors that has bought the center for $16.7 million. "They are committing the resources to make it a reality."
All Aboard Florida is a subsidiary of Florida East Coast Investments, and is looking at Las Olas Riverfront, as well as another site situated on Northwest Second Street, in order to find a location for its downtown Fort Lauderdale station, according to an environmental impact study.
Motwani was unwilling to characterize the relationship between the two parties, which could involve anything from an outright sale of some of the property to a joint venture. Some ground in Palm Beach has already been staked out by All Aboard Florida, which has placed a contract on some land that could play home to a station.
When it comes to downtown Fort Lauderdale, the Riverfront site does seem to be the most logical option given that All Aboard Florida wants to develop and leverage commercial development both around and at the station. It is also situated right at the center of the business district, which provides a one-of-a-kind opportunity to spur on more investment.
The shopping center has been in the process of being redeveloped by the landlord, with some tenants added, but otherwise the property has been kept as it is. "There is definitely room for additional density," Motwani notes about the neighborhood surrounding the Riverfront shopping center.