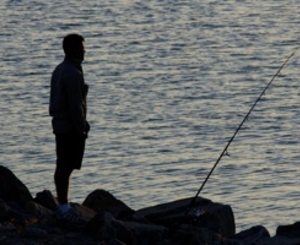 After around a decade of speculation as to whether or not a location in northeast Florida was being considered by Bass Pro Shops, the company, which is based in Springfield, Missouri, announced last Friday that it is to open an Outdoor World store of 104,000 square feet in St John's County.
The opening of the store is expected to result in the creation of a minimum of 105 jobs, with Bass Pro Shops saying that the store will open at the brand new Florida 9B interchange alongside Interstate 95 in northern St John's County. The site is owned by Gate Petroleum Co. The store is to be located within an area occupying 40 acres of land, as well as a 14-acre lake that will be managed for youth and community events and for trophy bass.
The store is expected to open in 2014's second quarter, according to Bass Pro Shops, subject to the interstate and the supporting road system having been completed by that time.
Michael Wanchick, the Administrator of St John's County, said on Saturday that Bass Pro Shops had been engaged in conversation with officials from the county since late summer and that preliminary discussions have taken place. Wanchick expects that talks related to county incentives should "start in earnest" not long after the first of the year, noting that Bass Pro Shops had also considered a site located at the World Commerce Center close to the World Golf Village.
Wanchick was unable to provide an estimate as to the project's cost or the possible investment by the county. "There's nothing specific at this point," he says, adding: "We have the ability to put together a deal like that."