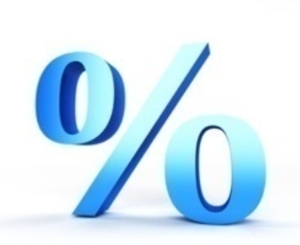 According to CoreLogic, figures recorded in January have revealed that South Florida's foreclosure rate has decreased by an average of 3% year-on-year.
The Miami-Dade County figures lead the way on the road to recovery for the tri-county region.
At 13.79%, which is a 3.79% decrease, Miami-Dade has demonstrated the largest drop in the number of foreclosures. Additionally, according to CoreLogic, delinquent mortgages over 90 days were also down by 4.53%, taking the figure to 20.4%.
The Broward area also demonstrated a drop in foreclosure figures; 11.42% of outstanding loans were in foreclosures in January, accounting for a decrease of 2.79% year-on-year. Mortgage delinquency in the middle county of the region stood at 16.78%, accounting for a decrease of 3.29%.
Similarly, the Palm Beach area can also boast steadying foreclosure figures at 10.25% as of January, which is a drop of 2.31% compared with last year's figures. Additionally, 14.84% of mortgage loans in the region's northern county were at least 90 days delinquent, representing a drop of 3.14% from the same period last year.
With the number of foreclosures and mortgage delinquencies slowly dwindling, developers have been proposing a growing number of plans for condominiums - one area of the property market that saw a number of foreclosures and mortgage delinquencies during the previous real estate cycle.
As it stands there are plans for over 120 condo towers with approximately 16,400 units proposed for South Florida, according to market intelligence company Condo Vultures.
As signs of South Florida's real estate recovery continue to surface, the latest statistics serve to reaffirm evidence of definitive growth and stabilization across the state.