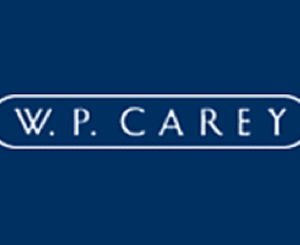 Real estate investment trust WP Carey Inc announced yesterday that its publicly held non-traded REIT affiliate CPA: 17 Global has purchased three self storage properties from Safeguard Self Storage. The facilities, which are located in Palm Harbor, Tampa and St Petersburg in Florida, consist of a total of 225,569 square feet. Extra Space Storage Inc is to manage the facilities, with the total purchase price apparently being around $25 million.
"The acquisition of these properties is consistent with our strategy of identifying and purchasing solid income generating assets that will provide consistent cash flow to the CPA: 17 global portfolio," says the managing director of WP Carey, Anne Coolidge Taylor. "Located in well trafficked visible locations in the greater Tampa market, we feel that they are strong long term assets and as such meet our portfolio objectives and our established acquisition parameters."
"We believe that these are very well positioned and attractive assets," adds the executive director of WP Carey, Liz Raun Schlesinger. Schlesinger goes on to say that the quality of the assets in combination with the capabilities of the management team at Extra Space Storage ? who they have worked with on different properties in their portfolio ? and the company's own experience in the self storage sector is enough to make them confident that they will be solid and good investments for their investors.
Schlesinger says that because of their history, they have a strong working relationship with Extra Space Storage and are looking forward to working with them again in order to get the most out of these new assets for the benefit of their investors.
WP Carey is a REIT that is publicly traded and offers build-to-suit financing and long-term sale-leaseback for companies all over the world.