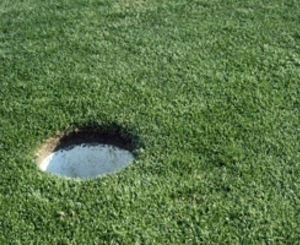 The sleepy level of interest shown by developers in operating golf courses in the midst of the housing slide has woken up over the course of the last few months, with courses being bought up by investors at large discounts.
Leading the revival are the acquisition of three highly popular golf courses since the start of the spring season and home builder Taylor Morrison's plans to develop a brand new 18-hole golf course at its Lakewood Ranch Esplanade community.
At a time when interest in the sport appears to be on the wane and less and less homes are selling on the fairway, developers are nonetheless continuing to bet millions of dollars on the notion that this might all change when a whole new breed of retirees move to South Florida.
"If you can't buy on the water, then the next thing you look at is the golf community with a nice view," says Deerfield Beach housing analyst Jack McCabe. "But only a small fraction of people who live on a golf course play and support it. That's why so many golf courses opened their membership to the public or just went belly up altogether."
The course that most recently underwent a change of ownership was the Serenoa Golf Club, which covers 233 acres in Sarasota and has a clubhouse with an area of 17,000 square feet. The property was sold for $2 million by General Electric Credit Equities this month to a company in Austin, Texas that specializes in the operation of golf courses. It was the company's very first purchase in the Sunshine State.
The transaction takes place just three months after $850,000 was paid by a Tampa company for a 70-acre course and a clubhouse with an area of 5,000 square feet situated at the Greenfield Plantation development in Bradenton.