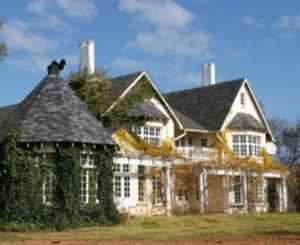 Centerline Capital Group, which is a provider of real estate asset and finance management for conventional and affordable multifamily properties and is a subsidiary of Centerline Holding Company, made the announcement on Tuesday that it has given a Fannie Mae loan of $5.2 million in order to refinance the Oakwood Apartments.
Situated in Oakwood Park in Broward County in Florida, Oakwood Apartments is a multifamily complex in a garden style. It has 124 units in total, which are housed within four two-story buildings. The terms of the loans include a ten-year fixed rate that has an amortization period of 30 years.
The borrower of the loan is Delaware limited liability company 61-34 Madison Real Estate LLC, which bought the property eight years ago in 2004. Built between 1971 and 1974, the property is in good overall condition and has a long track record when it comes to occupancy; over the course of the last 24 months, the average occupancy rate has been 99.87%.
"The owner of Oakwood Apartments is proactive in terms of property management and capital improvements, resulting in a well maintained facility with a very good occupancy rate," says the director of commercial real estate at Centerline, Steven Cox. "We were pleased this loan came together so well and that (we) were able to quickly deliver on the Fannie Mae facility the sponsor was looking to secure."
The amenities of the property include a leasing office, swimming pool, laundry facilities, and 175 open parking spaces. The facility is situated in the South Florida metropolitan area, which is sometimes known as the metropolitan area of Miami. It is the most populous metropolis in the whole of the Southeastern United States.