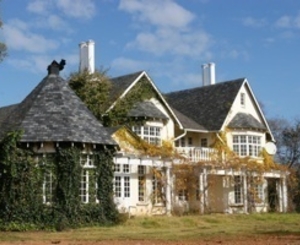 The biggest publicly traded apartment landlord in the United States, Equity Residential, has sold four properties located in the state of Florida for a cool $100 million as the firm pares its assets in order to support its purchase of Archstone Inc.
The deal comprised a three-property portfolio with 882 units located in Jacksonville and a 252-unit complex situated in Louisiana, according to the buyer, Elco Landmark Residential, which is based in Tampa. Equity Residential spokesman Marty McKenna confirmed both the sale and the price. "This is part of their strategy for redeploying equity and doing additional acquisitions," says the chief executive officer of Elco, Joseph Lubeck. "We're happy that it worked out well for them and it worked out well for us."
In combination with Landmark Apartment Trust of America, which is a non-traded real estate investment trust, Elco Landmark Residential owns 25,000 apartments across eight US states. Equity Residential, which was founded by billionaire Sam Zell and is based in Chicago, is now selling off its assets in markets that it views as being outside its primary growth areas. The firm is accelerating dispositions in order to assist with the funding of its acquisition of 60% of Archstone, from Lehman Brothers Holding Inc, in a deal which is set to bolster its holdings within cities where it has some properties already; in some cases, these are right across the street.
AvalonBay Communities Inc is teaming up with Equity Residential for the Archstone cash-and-stock deal, which is valued at around $6.5 billion. Equity Residential is intending to sell up to $4 billion of its existing properties in states such as Atlanta, California and Florida.