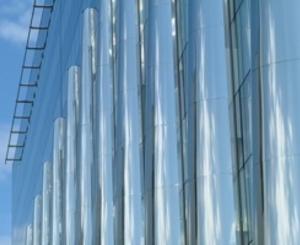 Parkway Properties Inc announced yesterday that it is now under contract to buy Westshore Corporate Center, which is located in Tampa, Florida, for the net purchase price of $22.5 million. At the same time, Parkway made the announcement that it has successfully completed the acquisition of a parking garage, a vacant parcel of developable land and a 21,000 square foot office building. All of these are adjacent to the company's already-purchased Hayden Ferry Lakeside assets in Tempe, which was purchased on behalf of the Parkway Properties Office Fund II LP for $18.2 million. Parkway has also completed the sale of 111 Capital Building, located in Jackson in Mississippi, for $8.3 million.
"These two off market acquisitions support our investment strategy of gaining critical mass in key, target submarkets that we believe will outperform their respective overall markets," says the chief executive officer and president of Parkway, James R Heistand. "Westshore Corporate Center is well located within the Westshore submarket and is one of our third party managed assets in the former Eola Capital portfolio, allowing Parkway to achieve attractive pricing given the $850,000 credit we will receive at closing."
Heistand goes on to say that that the company also believes that the acquisition of the building, garage and land in Tempe will be a complement to the assets that they already have there, and also give a terrific opportunity to add long-term value to Parkway. Heistand states that the development of this asset will offer a premiere office location situated very close to high-end retail outlets, while providing excellent views overlooking Tempe Town Lake.
Finally, Heistand adds that the supporting garage has already been developed and that the land is permit ready, giving them a competitive advantage over the area's other developable land.