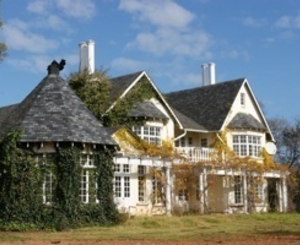 A real estate private equity firm from Miami's attempt to develop a high-end boutique resort located on Norman's Cay is "about to take off", says a Cabinet minister with the government; the proposal is "in the final stages" of having all of the necessary approvals provided.
The minister of state for investments, Khaalis Rolle, claims that the proposal of the Fort Capital Management is "ready to go". He said: "The Government is in the final stages of providing the last vestiges of an approval for Norman's Cay. That's about to take off very shortly. Norman's Cay is ready to go."
Rolle admits that the Christie administration has been "dusting off a lot of these old projects" in an attempt to the private sector and foreign direct investment, indicating that the developers are intending an Aman-type, boutique-style resort for the island, which is located in the Exuma cays.
The former Ingraham administration approved the project in its final Cabinet meeting earlier this year, but Rolle says that more had been required of the government in order to be able to bring it to actual fruition. "There were still a whole lot of things missing from it," he notes.
The Fort Capital Management project is the most recent attempt to develop a niche, upscale resort on Norman's Cay. This move could help to finally banish memories of the 1970s and 1980s, when the island became the hub of the notorious Carlos 'Joe' Lehder's major multinational drug smuggling operation.
It has been confirmed that the Fort Capital Management project will be partially situated on the properties formerly belonging to Lehder, which have been purchased from the Public Treasury. The Prime Minister is believed to have been very supportive of the developers.