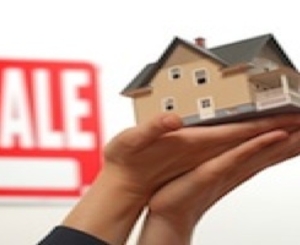 A new report has highlighted that the US property market is starting to rebound as prices rise and sales increase.
Out of all the areas across the country, the Phoenix metro area experienced the largest growth amongst all those that were surveyed, while the report, which was issued by Zillow, showed that rents in Chicago have increased by 12.6% in the last 12 months. Double-digit increases are also being witnessed in Baltimore and Providence, while experts are extremely confident that the housing market recovery is now going to stick.
Prices for real estate across the whole of the United States saw a 0.5% increase from the previous month on average, while there was a 1.2% rise year-on-year. 62% of the metros studied for the report saw price increases.
One expert commented: "This summer, the housing market continued to heal, as home values experienced their eighth consecutive month of increases. Tight inventory levels are leading to bidding wars and multiple offers across the country. Looking ahead, we expect to see less aggressive increases in the fall as rising values lift some would-be sellers out of negative equity, allowing them to place their homes on the market."
In addition, there was more good news as the numbers of houses being foreclosed on dropped again, down from 6.5 homes in every 10,000 to 5.7 when compared to the previous month.
As rents increase and property prices rise, the market is looking strong for the first time since the global housing market took hold some years ago.