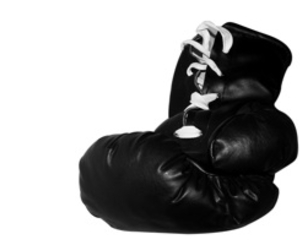 It has been revealed that a fan of boxing legend Muhammad Ali has purchased the star's former childhood home and plans to restore the property, which is in a poor state of repair.
Jared Weiss, a Las Vegas real estate investor, purchased the property in Louisville for $70,000 and realtor Dave Lambrechts, who facilitated the sale, said: "The guy's a huge Ali fan and that's what kind of spurred this."
The property already has a plaque outside it which details that it was the former home of the heavyweight champion at a time when he was known as Cassius Clay and that he lived there with him brother and parents. Lambrechts continued: "Ali's childhood home is really symbolic for the area."
Greg Fischer, Mayor of Louisville, added: "I am delighted that a fan of the champ is in control of the home, and the city looks forward to helping make this residence a place that spreads the message of Muhammad Ali's legacy. We are proud to be the home of the 'Louisville Lip'.'"
Muhammad Ali now lives in Arizona with his wife Lonnie, although they also have residences in Phoenix, Louisville and Berrien Springs. The new owner of Ali's old home plans to restore it so that it appears as it did when Ali lived there as a boy.
The home was the place where Ali lived when he first began to dream about a life as a boxer and it is sure to attract attention from Ali's fans from all around the world, helping to boost the economy of the area.