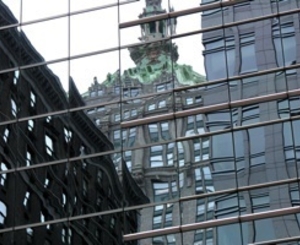 The Class A office building situated at One Park Square in the center of the city of Doral in Florida has finalized lease agreements with El Aeropuerto, a Spanish language digital media company, and three existing tenants. The building is owned by the private equity real estate development, investment and management firm New Boston Fund Inc, which is based in Boston Massachusetts.
El Aeropuerto is to occupy 5,000 square feet of space, with signed lease expansions for 5,500 square feet combined having been signed by the existing tenants: international computer distribution firm NovaTech; the Latin Recording Academy, which produces the Latin GRAMMY awards; and American motorcycle manufacturer Harley-Davidson. The financial terms of the agreement have not been disclosed.
"New Boston is pleased to welcome El Aeropuerto to our tenant roster at One Park Square and to finalize agreements with Harley-Davidson, Latin Recording Academy and NovaTech to accommodate their growth," says New Boston Fund's southeast regional director, Pryse Elam. "One Park Square is a key asset in our portfolio due to the convenient location and quality of amenities, and it remains a top choice for tenants in the area."
The transactions account for around 10,500 square feet of combined office space, which brings the total occupancy of the One Park Square office tower to 75%. El Aeropuerto LLC is joining a tenant roster that features such names as anchor tenant Amadeus North America, Spanish hotel chain Iberostar's US division, import and export firm Alcora Group, VisitUs Inc, and marketing and research consulting firm Drimets.
Tere Blanca, the chief executive officer and president of Blanca Commercial Real Estate, says that One Park Square is the Class A building of choice for multinational corporate tenants.