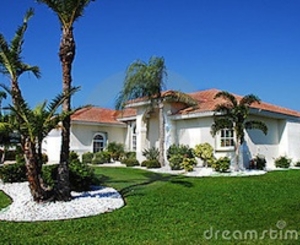 Buyers with higher budgets have been looking to coastal Florida and its array of bayfront mansions for investment opportunities.
The luxury accommodation market in Miami has been experiencing rising prices previously unheard of in the area, particularly for single-family homes and condominiums. This is thought to be the result of increased foreign demand and a renewed interest from nationals, with buyers hoping to take advantage of the luxury lifestyle on offer in Florida.
Art Basel Miami Beach and the development of other cultural and entertainment venues have contributed to the city's emergence as a magnet for the world's richest people.
Recent property sales include the president of Miami Heat basketball team, Pat Riley, selling his Gables Estates 12,856-square-foot bayfront mansion for $16.8 million last March. The property boasts a theater, library, wine cellar and impressive water features; however, the buyer, who was listed as an LLC with representation by Miami-based attorney Mark Hasner, has plans to tear down the building. He is simply interested in owning the two acres of prime land overlooking Biscayne Bay.
Boich Group CEO Wayne M Boich Jr purchased three adjoining bayfront properties in Miami Beach for $17.7 million last July and knocked down the homes to make way for one huge property. Even A-listers are being drawn to the area, with Alex Rodriguez owning a stunning residence just south of Boich's property, although Rodriguez has recently rented the contemporary mansion out.
Jorge Uribe, senior vice-president at One Sotheby's International Realty, said: "The trend in the last several years is a demand for very high-quality product. People are looking for really good locations, really good materials, and they're willing to pay for it".