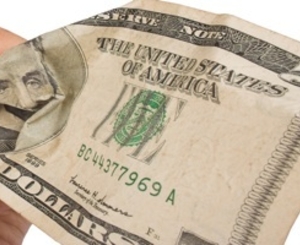 The State of Florida is to receive $10 million in the guise of stormwater management projects and land acquisitions under a Consent Decree drawn up on 18th June this year between the US Department of Justice and M2007 OEX Offshore 2007 OLC.
"This $10 million investment is great news for families along the Panhandle," says Governor Scott. "These funds will support jobs at Eglin Air Force Base by providing base leaders with more buffer zone land and millions will go into clean water projects, so Florida continues its progress in protecting and restoring our state's natural waterbodies."
Attorney General Pam Bondi adds that she is very proud that the recovery will maximize the environmental benefits to the Sunshine State following the oil spill, and that MOEX Offshore has done the right thing by stepping forth and giving the money to help to protect the Gulf.
$5 million will be spent on stormwater retrofit projects; the Florida Department of Environmental Protection will oversee this expenditure. These projects will be staged at various locations throughout the counties of Bay, Okaloosa and Santa Rosa. The remaining $5 million is to be made use of by The Trust for Public Land in order to acquire fee simple ownership and/or conservation easements to environmentally sensitive areas of land situated around the Panhandle. These include Escribano Point, which will have the Florida Fish and Wildlife Conservation Commission managing it.
An instrumental role in securing this relief was played by the office of the Florida Attorney General, which is consistent with its representation of the Department of Environmental Protection when it comes to matters related to the oil spill.