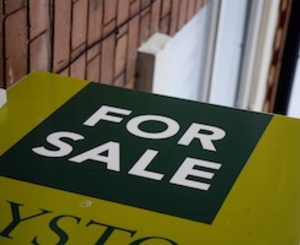 Investment firm Mack Cos, which is based in Tinley Park, says that it has sold almost all of its 200 single-family homes located in the southwest and south suburbs to a real estate investment trust based in Arizona for $28 million.

Mack, which purchases, rehabilitates and then rents out foreclosed homes and other foreclosed properties, says that the deal with the real estate investment trust also calls for Mack to supply American Residential Property with between 30 and 50 extra homes every month over the course of the next few years.

Mack is the owner and manager of 350 homes located in the Southland and also manages a further 250 properties on behalf of real estate investors. This purchase by American Residential Properties represents the first venture north of the company's core base in the south and southwest states of Florida, Nevada, California and Arizona. As is also the case with Mack, the real estate investment trust purchases and renovates distressed properties.

"We've been looking at entering the Chicago market for a while, given its high foreclosure volume and robust demand for single family rentals, but we didn't want to partner with a firm just because it had a large amount of inventory – it had to be the right inventory," the chief executive officer of American Residential Properties, Steve Schmitz, said.

The homes sold to American Residential Properties were in suburbs including Flossmoor, Homewood, Country Club Hills, Matteson and Linwood, according to the vice-president of sales, Eric Workman. Workman claims that the firm is set to continue the management of the buildings for American Residential Properties for five years.

Mack was established in 1997 and says that it has witnessed increased demand for single-family home rentals post-recession.